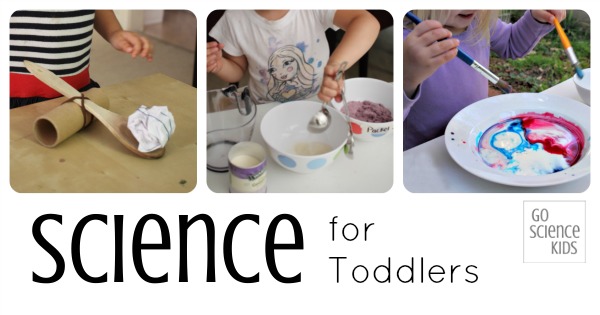 Definition of a Toddler
A little person, around 1 or 2 years old, with a high pitched voice, short attention span, dodgy fine motor skills and a propensity to 'test' boundaries.
Sound familiar? Haha, been there!
Introducing science to toddlers can sometimes be a challenge – but have a look through some of these ideas that we've done with our toddler, or think might be appropriate for this age group. Hopefully there should be a few that you think would suit your little one.
Fun Science Activities for 1-2 Year Olds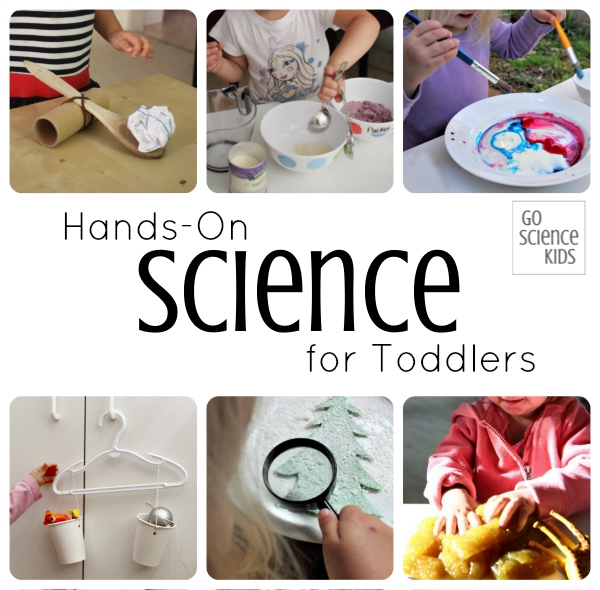 Want even more toddler-friendly science activities?
Here are some other ideas that I've found from around the web:
Want even, EVEN more toddler science play ideas?
I've tried to include activities here that are generally taste-safe (i.e. not toxic or choking hazards), but if you have a child who is no longer mouthing things, then you could check out the ideas on our Science for 3-4 Year Olds page – many of these activities are open-ended, and can easily be adapted to a younger age group.
Which of these activities would your cheeky chops toddler enjoy?
Please note…
All kids' activities on this blog require attentive adult supervision. Parents and carers will need to judge whether a particular activity is appropriate their child's age and skill level. Click here for more information.