Sometimes you need an activity, pronto! So I've gathered a bunch of fun activities you can set up and do in 10 minutes or less, unless you want to play longer of course!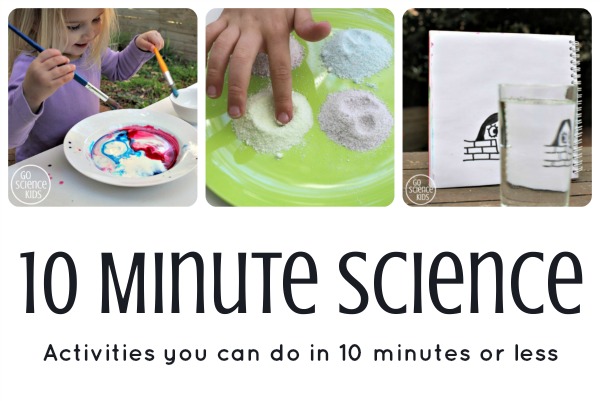 So if you're looking for a boredom buster with a science twist, try one of these!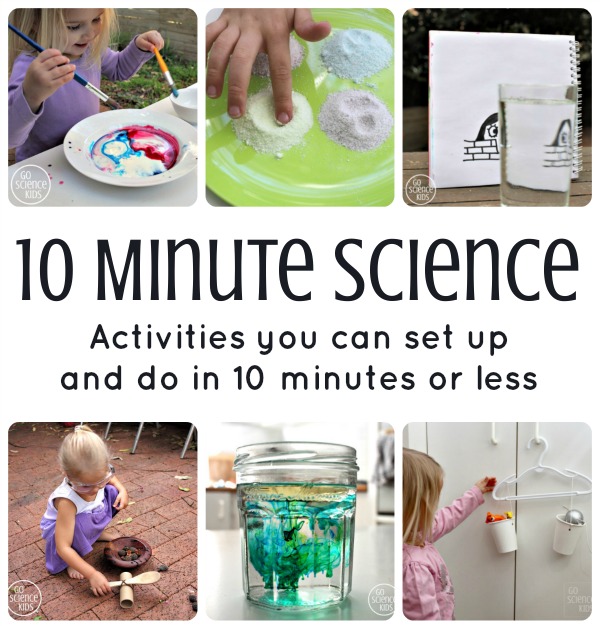 Want even more 10 minute science ideas?
I've collected a bunch of easy 10-minute-or-less science ideas from around the webosphere that I think sound really cool…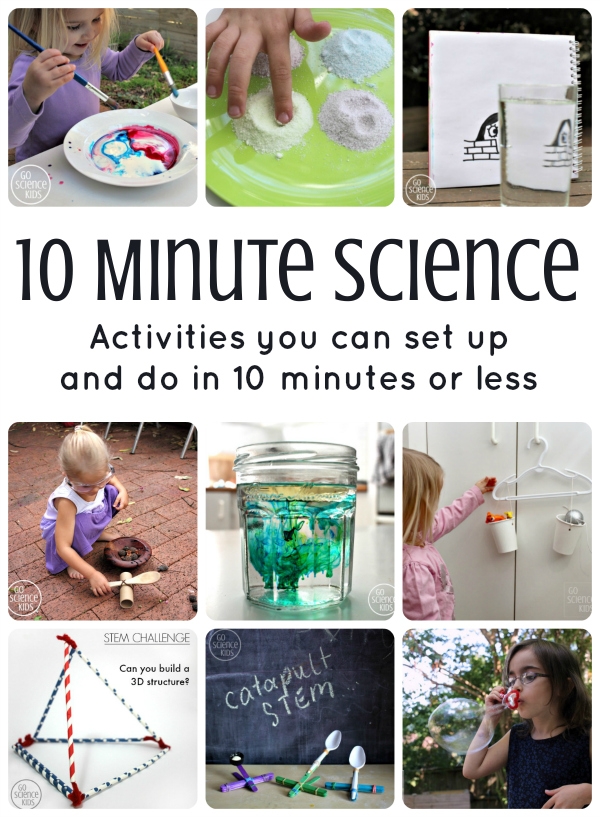 So many ideas! Which one are you going to try first?